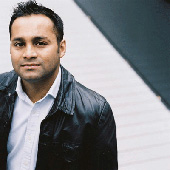 I am a part-time science teacher at a comprehensive school in North London. I returned to teaching in January 2008 after a 7 year break working in the TV industry. Many things have changed in that time - interactive whiteboards have gone from being a novelty few schools could afford to a basic fixture in every classroom. I too have moved on from being a "young" teacher to being virtually an old fogey. These changes were easy to get used to - interactive whiteboards are an amazing teaching tool and being older doesn't seem to have had a negative impact on my teaching.
What has been difficult to adjust to are the changes to how science is supposed to be taught and assessed. Frankly, I think something has gone awry. And I'm not the only one to think so, but, as a good scientist, I'm not going to recount anecdotal evidence for the "dumbing down" of science. Instead, I'll point you towards a report published earlier this year by the government's regulator of qualifications and exams Ofqual which concludes that there are "significant causes for concern" with the way that science is taught and assessed at GCSE level.
If you're a teacher who really cares about how we teach and assess science in the UK, then get involved. Moaning about these things in the staffroom is not enough.